PROFESSIONAL DEBT COLLECTION
Figliola and Romano has been committed to debt collection and recovery for many years. Our clients have grown to include not only individuals and small businesses in Rhode Island, but also large insurance companies, banks and national organizations. We have a number of high-profile clients that include: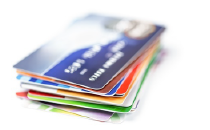 National, regional and local banks
Debt purchasers
Automobile finance companies
Insurance companies
Collections agencies
Mortgage lenders
Our clients trust us to independently and efficiently secure payments on delinquent accounts. Our attorneys handle every situation firmly and respectfully, and employ a variety of collection techniques to ensure optimal compliance. We aim for every client to be completely satisfied with our collection services, and our firm's representation of his or her interests.
STRIVING TO SERVE YOU
Debt collection can be complex and every individual circumstance needs to be addressed separately. We adapt to client concerns, goals and reputation management. We will work with your company's existing debt portfolio and completely manage the collection campaign while keeping you up-to-date on case status. Our management of your accounts is comprehensive, and your level of involvement in the process is at your discretion.
COMPLIMENTARY CONSULTATION
We work on a contingent fee basis, meaning we only collect when you collect. We can manage your delinquent accounts.
Contact our Barrington office at 401-289-0404 for a free consultation or send us a note online to get started.